Club Association
The club association is an autonomous organization of club members. It is an open space for club members to converge on diverse needs and move forward in a more progressive direction.
Club Status
Club Status

| No. | Club Name | Purpose | Main Projects | Establishment Date |
| --- | --- | --- | --- | --- |
| 1 | Gwangnyeoni | Based on the school's educational philosophy, we aim to foster mutual friendship among students and participate in advertising analysis competition. | Exploring advertising books, evaluating advertisements, entering advertisement contests | 00.04.27 |
| 2 | Freeze | As a leisure dance club, we aim to experience the passion and the youth through dance and to feel the realness of loving us as one. | Regular performance, regular retreat, performance volunteering | 99.04.19 |
| 3 | Youth - J.C | Based on the leadership training, we aim to contribute to human happiness and achievement of world peace through personal training, community service, and form friendships with national Youth-J.C. | Volunteer work, joint events | 89.03.20 |
| 4 | C. C. C | We aim to spread the gospel of Jesus Christ, cleanse nihilism and moral decadence, and cultivate the Christian faith movement to change the center of man by planting Christ in the heart of individual college students. | Thanksgiving service, Bible college opening, visiting Aehyangwon | 85.09.20 |
| 5 | Darkness | We aim to contribute to the promotion of Sangmyung University's rock culture by allowing mutual cooperation through voluntary activities of club members and realizing sound and creative rock culture in the institute. | Rock performance, music recitals | 00.04.04 |
| 6 | Gwang JOY Nyeoni | The mission is to educate whole Christian leaders, who have the spirit of JOY, and to discover, foster and dispatch missionaries overseas. | Missionary work, joint service | 94.08.16 |
| 7 | Top-Spin | We aim to maintain a healthy body through tennis, strengthen ties between members, and contribute to individual, school and social development. | Tennis training, entering competitions | 00.04.04 |
| 8 | S.M | As a group of people who like comics, we want to expand the scope of comics through friendship, creation of comics and research activities. | Comic manuscript publication, work exhibition | 89.03.20 |
| 9 | UNIT(swimming) | We aims for the training of mind and body through the social sports activities (swimming) and acquiring excellent skills. | Swimming, mind-body training, skills acquisition | 02.03.02 |
| 10 | IVF(Korean Christian Students Association) | It is an evangelical, ecumenical faith movement aiming at intellectual social evangelization centering on the evangelization of the university society and the Christian Biblical movement. | University society evangelism, community service | 05.05.13 |
| 11 | ISSUE (soccer) | We aim to strengthen ties between members through friendship, and focus on improving members' physical fitness and promoting the school image. | Soccer practice, entering competition | 06.11.27 |
| 12 | Catholic Student Association | We aim to lead the social evangelization through the practice of love of Christ, and contribute to the development of the suburbs and society through cooperation of the Catholic Student Council of Sangmyung University with the Cheonan district of Daejeon parish | Joint service, volunteering | 08.03.25 |
| 13 | Bluebird(Through Badminton) | We aim to promote the health and friendship of the members and the spread of badminton inside and outside the university. | Badminton practice, entering competition | 08.03.24 |
| 14 | Soulo | Through music, we aim to cultivate a healthy cultural life and promote mutual friendship. | Singing practice, entering competitions | 08.03.24 |
| 15 | Crunk Brain | We aim to learn more about hip-hop, focus on creating a hip-hop culture that everyone can enjoy, and showcase the right hip-hop culture. | Regular performance, charity performance, cultural arts activities | 09.03.24 |
| 16 | YWAM | We aim to preach the gospel to the people and to devote ourselves to the Lord Jesus Christ, standing up and participating in Protestantism. | Evangelism, faith training, fellowship activity | 10.03.29 |
| 17 | RCY | Committed to doing our best in everything we do to meet the ideals of health, service, goodwill, and the Red Cross; we look forward to doing wonderful work that will embrace our neighbors and learn the spirit of love, volunteer, and humanitarianism with the hope of constant advance and change. | Social volunteering | 10.03.29 |
| 18 | D-Vellup | Learnng and enjoying black music while promoting a wide range of musical knowledge and musical sensitivity. | Learning and performing black music | 12.03.01 |
| 19 | Renew | Through basketball, we aim to socialize with members and establish a healthy leisure life. | Basketball practice, entering competition | 12.03.01 |
| 20 | Free Run | We aim to improve the body and mind ability through marathons | Marathon practice, entering competitions | 12.03.01 |
| 21 | E.C.C | We aim to improve the English conversation skills of the Cheonan Campus of Sangmyung University students and to understand and experience various kinds of English culture | English Conversation Practice, Acquisition of English Culture | 12.04.10 |
| 22 | Intercp Campus | Aiming for friendship among members and overseas volunteering during vacations, we get education and practice overseas volunteering work. | Overseas Volunteer Work Training and Participation | 10.10.01 |
| 23 | Blue Dragon | We prepare for the nationwide championship as a floor ball club. | Floor ball practice | 13. 3. 4 |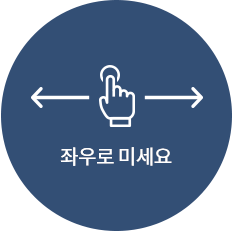 Club Registration Regulation
Article 1 (Purpose)
The purpose of this regulation is to specify matters concerning Sangmyung University club registration.
Article 2 (Registration Requirement)
Registration of clubs shall include the following requirements.

The purpose of the establishment shall not violate the provisions of Chapter 13 of the School Rules and the purpose of the student body establishment.
The scope of activity is for all students.
Clubs must have 20 or more student members who agree with the purpose and ideals of the club. However, the number of new clubs shall be 30 or more.

The member composition stated in the provision 3 must have students from at least 5 departments and at least 2 members for each department.。

Clubs with special scope of activity may not be limited to the provision 3 and 4.

A club meeting all requirements of Article 1 must submit an annual activity plan, a list of members, and the regulations to the student's office at the beginning of the school year.
Article 3 (Registration Approval)
A club that has applied for registration pursuant to Article 2 must be approved by the president.